Find the Ideal Carolina Beach Real Estate With Focus Matters Realty As Your Partners in Success.
Carolina Beach, North Carolina is a close-knit town on the northern end of Pleasure Island. Pleasure Island lies in close proximity to Wilmington, NC and Carolina Beach represents one of the exclusive markets defined by Coastal Carolina real estate. The town exhibits idyllic and quaint features like a beachside boardwalk, a lovely state park, miles of beach, and family-friendly neighborhoods. With plenty of warmth, relaxation and engaging features, Carolina Beach real estate has plenty to offer in desirable homes and unique lifestyles.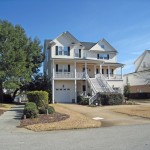 Upscale beach homes, condos, and cozy cottages are plentiful in the town, and include numerous oceanfront and ocean view residences. Living by the water, boating, beach combing and relaxing comes as a standard. Those interested can find a wide variety of choices in Carolina Beach homes for sale. They can attain living, working and playing in a slice of island paradise, with competitive pricing in the offering.
Amenities Surrounding Carolina Beach Real Estate
Anyone interested in the community will find a wide variety of neighborhood amenities, home styles, floor plans and price points. They will find the perfect mix of peace, quiet, and fun by the water. They will find a little beach town with big attraction, wrapped in Carolina Beach homes for sale.
To get details on the community, browse www.FocusMattersRealty.com and use our dynamic, map-based real estate and lifestyle search or Contact us directly at Focus Matters Realty for more details on neighborhoods and area homes for sale.
Real estate in the community brings with it many self-contained small town amenities, both quaint and modern, while embracing popular locales and a wide variety of outdoor recreational opportunities. Some of the best fishing, vacationing and seaside activities can be found here, together with an abundance of entertainment and dining attractions. Carolina Beach homes for sale offers desirable niches amid the vibrant atmosphere, with quiet neighborhoods and a variety of choices. Those interested in Carolina Beach should expect to find real estate in an unrivaled island back drop, amid the Coastal Carolinas.