Mike Malina
Team Leader/Luxury Home Specialist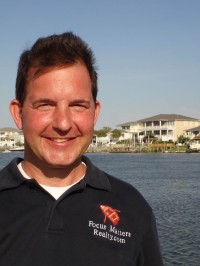 Contact
Mobile: 910-547-4653
Mike@FocusMattersRealty.com
Bio
Frustrated with the online researching tools while moving here from the West Coast in 2002, I built this Neighborhood based website. There are plenty of home search sites, but none that express the reality of the area. The idea is to let you find the neighborhood and home that fits your requirements.
Almost 260 neighborhoods are complete. It is a good way to get started. Also added a power search tool for all the homes-search mls, forsalebyowner, and Craigslist in one place. You can search by requirements and by map.
We have assembled a team of varying expertise and personalities to allow you to have a specialized and a compatible guide. Let me know what you are looking for and I will match you with a team member that fits your requirements.
For sellers of property, we have advanced internet marketing. Your home gets the average agent marketing (professional quality photos, color brochures, MLS database, links to sites through ListHub) PLUS you get featured listings on Realtor.com, Zillow, and Trulia. This means your home will be presented where more lookers are looking–at the top of search results.
Additionally, we do advertising on Facebook which gives you access to friends of friends. Your ads appear on demographically specific Recent Activity pages based on member's profile. We focus on advertising your property rather than the traditional model of advertising the agent or less useful–advertising the agent's company brand.
You also get ads on the My Backyard site of the Star News. This is a hypermarketing site specializing in news about specific neighborhood areas within the Wilmington area. They do not get as granular as focusmattersrealty.com but they do add content outside of real estate.
We are constantly adding new search capabilities, neighborhoods, and marketing venues to keep up with this constantly changing market.
With a background in software and the competitiveness of Silicon Valley, I was able to put together this complex, yet easy to use site. If you would like to see what customers are saying about me, check out the testimonial page of Zillow at: http://www.zillow.com/profile/Mike-Malina/Reviews/
Testimonials
Mike was very friendly and professional
Mike was very friendly and professional and stayed on top of things throughout the entire process as we were looking at various properties. I would highly recommend Mike as he is knowledgeable and his attention to detail is outstanding. 08/12/2012 - Eric Schofield Showed home in 2012 in Wilmington, NC.
He is so good at what he does.
We appreciate Mike dedication in assisting us in the purchase of our property in Wilmington (Figure "8" Island). His professionalism and his personal commitment were unparalleled. He was very patient with our special request to find the best value for our money. We highly recommend Mike Malina to anyone, because he is so good at what he does.
Mike has truly felt like "our guide"
Mike has done a great job helping my wife and I find our first home. His expertise and ability to spot potential issues and quality concerns has been extremely helpful. Mike has truly felt like "our guide" and is most definitely the realtor for people who don't like realtors.
Highly likely to recommend
Mike did an awesome job helping me purchase my first home. He was there every step of the way to answer any of my questions or concerns. Mike really helped me pinpoint my main needs in a home and was very helpful with suggesting properties that fit those needs. All in all, my mortgage process took a month. I started looking in mid June and signed the deed in mid July. Although, some issues arose, as they often do when buying a home, Mike took care of everything quickly. I was extremely impressed with his ability to keep me up to date and relatively stress free throughout the process. I would recommend Mike to my family, friends and anyone living in the Wilmington, North Carolina area who is thinking about buying or selling a home. 02/04/2013 - Justin Queen Showed home in 2013 in Myrtle Grove, Wilmington, NC 28409.
Barry Bankard – wilm,nc
Great meeting you..looking forward to your help in this important manner ! All the best Barry
Send Me Your Testimonial
Send Me Your Testimonial(2)