Find the Ideal Figure Eight Island Real Estate With Focus Matters Realty As Your Partners in Success. Browse www.FocusMattersRealty.com, and use our unique, map based search. Contact us directly for more info.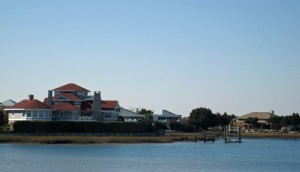 Figure Eight Island appears across the Intercoastal Waterway, not far from Wilmington, North Carolina and accessible by a single bridge. The community hosts a complete and private, residential community of single family homes. It includes an abundance of natural beauty, not the least of which is several miles of white sand beaches. Figure Eight Island real estate excludes any commercial development, making the location a true bedroom community on the ocean, brimming with tranquility and seclusion.
When it comes to Coastal Carolina real estate, few communities have the quiet and private island ambiance of Figure 8. In addition, oceanfront real estate, amid the desirable atmosphere brings many to inquire and find out more about Figure Eight Island homes for sale. Those interested discover many choices in luxury awaiting. They discover a pristine seaside retreat and carefree lifestyle in the offering.
Amenities Surrounding Figure Eight Island Real Estate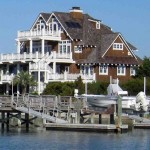 Also close to Wrightsville Beach NC a bit further south, the Island puts residents of its close-knit community, near every convenience, without any of the hustle and bustle. Real estate on the Island puts residents close to the heart of many upscale appointments and beautiful settings.  Adjacent marshland and sparkling water surrounding the island add finishing touches to desirability in Figure Eight Island homes for sale. Available homes reflect finished quality and livability, complete with private, uncrowded beaches. Balmy ocean breezes and moderate summer temperatures seem to complete the near perfect picture of elegant, yet relaxed island living.
No properties were found matching your criteria.
Homes for sale can fetch a tidy sum, typically appearing in custom, spacious floor plans with private paths to the shore. Although, in spite of a wide array of exclusive, luxury options to choose from amid gorgeous, natural features, prices of these homes remain quite competitive. Discerning buyers should expect to find plenty of pleasant surprises awaiting in them, amid an idyllic island getaway.